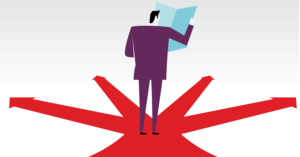 A once well-known brand, Paul Masson wine, is best remembered for its 1970s marketing association with Orson Wells, who promised on behalf of Masson: "We will sell no wine before its time." In this ad, Wells is discovered by the camera listening to Beethoven's Fifth Symphony, "It took Beethoven four years to write that symphony" Wells says, "Some things can't be rushed. Good music… and good wine".
Steve Jobs was famous for delaying production and, ultimately, the release of products until he was satisfied that the design met his goal. He was reputed to have sent his product development team back to the drawing board, time after time, to get the design exactly as he wanted it, e.g., perhaps the most well-known example, "just one button."
On the other hand, in 2012, Elon Musk forever changed the automobile landscape when the first Tesla rolled off the assembly line. At the time, many believed this car was sold "before it was time."
When considering a transition or pursuing something I want, I remind myself to reflect on these stories and ask:
Is it time to wait or time to act?