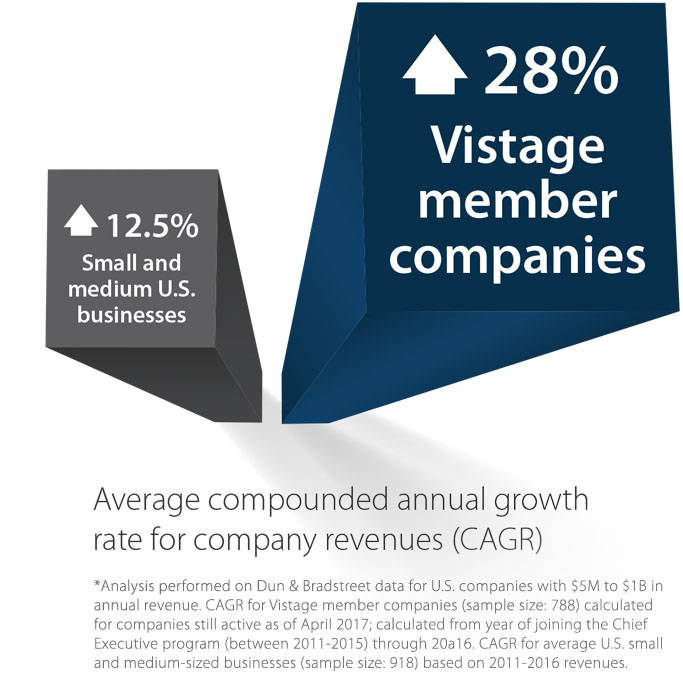 Over 30% of Elisa's Vistage member companies doubled in size within two years of joining. Several are members of the Inc. 5000, Crain's Fast 50, and Crain's Largest Privately Held.
To learn who's who and what members have to say about Elisa's groups, visit her Linkedin page here.
A 2015 analysis revealed that companies who joined Vistage over the past five years grew at three times the rate of average U.S. companies.
With 20,000 members in 16 countries, Vistage delivers the vital perspectives executives need to test ideas, overcome obstacles and seize opportunities. The Vistage model has been developed and refined by high-performing business leaders over the last 58 years. Our members achieve lasting results because Vistage works.