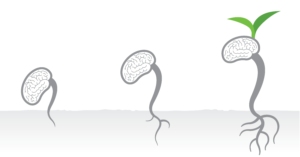 Patience is not one of my strong suits, so I looked up the definition before writing this story.
"the capacity to accept or tolerate delay, trouble, or suffering without getting angry or upset"
As leaders, most of us are action-oriented. Something crosses our desk; we deal with it. If an issue arises with a customer, a vendor, or an employee, we take action. Same with our health. We have an injury or an illness, and we immediately ask, what can I do to "fix" this? How can I expedite the healing?
And, sometimes, if we let things unfold at their own pace, we achieve a better result.
What?? Isn't that avoidance or procrastination, or even laziness? And…
Sometimes, that annoying email doesn't require a response.
Sometimes, working to "fix" an ache or pain or a situation causes a new one to "fix" someplace else.
Sometimes action is needed, and sometimes doing nothing is simply the best strategy.
"Grant me the serenity to accept the things I cannot change, the courage to change the things I can, and the wisdom to know the difference."