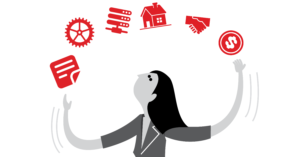 September is the time of the year most companies begin their strategic planning process. But what about your personal strategic plan?
As part of my You Pivot™ Program, I suggest that my clients write a personal strategic plan. And I further recommend that they apply the techniques they have learned from business planning to this personal plan; frankly, most find it challenging.
Business people are comfortable with and adept at business planning but rarely do these same executives choose to define their mission, vision, and strategic plan for their lives.
If you want to give it a try this year, here is a suggested approach:
Begin with your mission, your personal Why? Listen to Simon Sinek discuss finding your Why here.
Then spend some time getting clear on What Matters to You, what really matters.
As you reflect on your personal Why and your What Matters together, you should be able to craft your life vision.
Finally, begin to draft your strategic plan, the actions you want to start, stop or continue so that you can achieve your life vision.
Same, same, but different from your business plan.