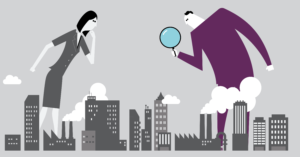 I am a member of a peer group of other coaches. Each month, one of our members poses a thought question to the group. Recently, he asked, "How do you define professional?".
As intended, both the question and the answers caused me to pause. The answers included:
Respectful and honest
Speaking candidly while being kind
Keeping my self-awareness higher than my self-confidence
It depends on the circumstances; what may be professional in one case may be considered unprofessional in another
Showing up and doing your best even when you are tired, stressed, or otherwise dealing with challenges in your life
This last response triggered a memory for me.
Years ago, a woman I knew told me she learned her father had suddenly died just as she was about to go on stage to give a speech. She proudly told me that she put on a smile, went on stage, delivered her speech, and afterward sat down and cried.
I felt unsettled about her choice, and her comments stayed with me.
Was this "professional" or something else?
When does our desire to "be professional" overtake our responsibility for self-care?
How do we recognize the difference and apply the "it depends on the circumstances answer?"