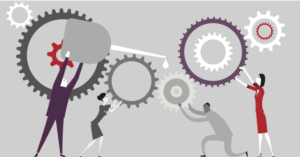 One of the life lessons I learned early in my career as an executive coach is the answer is in the question. By asking better questions, we enable others to come to their own resolutions. The truth is, only when someone deeply understands their issue will they take action.
Most of us in business are problem solvers, and the answer to someone else's problem or challenge often seems obvious, so we rush in with advice without stopping and asking questions. What I have learned, and continue to be reminded of daily, is that by asking more poignant questions, the resulting answer may not only be better, but it may also be different than what we perceived as evident before we asked.
When we ask the better question, we offer the other person the gift of self-exploration, and in return, we may have the privilege of witnessing a transformation.