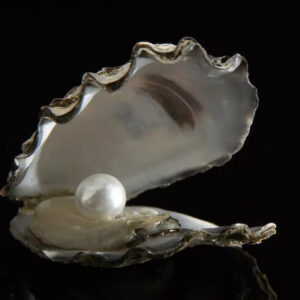 I was sitting with a client this week who was feeling unsettled and a bit stuck. Further, she had been feeling this way for some time and was frustrated that she hadn't figured out what to do about it.
As I listened to her, knowing that she is an action-oriented person, my intuition was that she wasn't stuck; rather, she is going through a process of development and change and figuring out her tomorrow story.
And, then I thought, hmm, that's what an oyster does when it makes a pearl.
According to the American Museum of Natural History, a pearl forms within the shell of an oyster when an irritant becomes trapped in the mollusk.
As we discussed this more, she realized that when she felt this way in the past, it led to a pivot. Ah ha.
We seldom change without a catalyst. And sometimes, that catalyst makes us uncomfortable and becomes an irritant we wish would go away. Yet, when it doesn't, we might very well be forming a pearl.