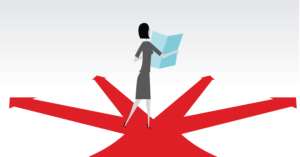 As human beings, we are all storytellers. Our lives are filled with experiences, memories, and emotions that shape our unique narratives.
Each of us has a story to tell, and the story about who we are today may differ from the story we want to write about tomorrow.
Reflecting on our past and present stories is an act of self-awareness that enables us to write our story of tomorrow. It's about understanding the patterns, themes, and lessons that have emerged from our lives. It's about recognizing the choices we've made, the challenges we've faced, and the growth we've experienced.
The good news is that we have the power to shape our stories, and we can rewrite the narratives and create new ones that align with our true selves.
Here are some suggestions to help you explore and understand your story:
Reflect on your past: Take the time to reflect on your past experiences, both positive and negative. What have been the defining moments in your life? What lessons have you learned? How have these experiences shaped your beliefs and values?
Identify your beliefs and values: What do you believe about yourself, others, and the world? What values are important to you? Knowing your beliefs and values can help you understand how you view the world and make decisions.
Recognize your strengths and weaknesses: What are your strengths and weaknesses? What are you proud of? What do you want to improve? Understanding your strengths and weaknesses can help you make choices that align with your abilities and aspirations.
Embrace your uniqueness: What makes you unique? What are your passions, interests, and talents? Embrace your individuality and celebrate what sets you apart from others. Your uniqueness is what makes it your story.
Write your narrative: Once you have gained clarity on your today story, you can create a tomorrow story that aligns with your authentic self. Set new goals, take calculated risks, and pursue a path that resonates with your heart.
So, ask yourself: What is your story? And take the first step towards shaping a story that truly reflects who you are and who you aspire to be.