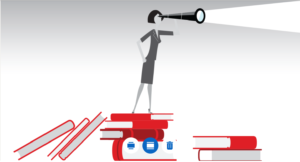 Years ago, a friend said this to me. Her comment profoundly impacted me, and when I recently read this line in a book, I called her. After we talked about our memories of that conversation, she asked me if I would write about it, and I agreed.
No one is coming. What does this even mean?
The great thing about this comment is that you can interpret it in your way. When I heard it the first time from my friend, the message I heard was that no one would fix this for me, and no one was going to rescue me or the situation. It's up to me to choose to be a victim or choose to take action.
I was at a career crossroads. My friend happened to call me one day when I was sitting on my back porch, ruminating. I was frustrated about my situation and wanted it to be different. Until my conversation with her, my focus was on how to change my circumstance. Instead of seeing a bigger picture and possible alternatives, I was narrowly focused on finding a solution to what was.
I shared the story with her, and she shared one of her own, and then she flatly stated, "no one is coming." At first, I was taken aback by her comment, yet her words caused me to pause and evaluate. After some reflection time, I realized she was right, no one was coming, and it was time for me to choose.
Embarking on a pivot of my own led to creating The You Pivot™ Program, which enabled me to continue my mission of inspiring others toward action so that they can achieve the results that matter to them.
P.S. Today, whenever I feel frustrated and powerless in a situation, I remember my friend's words and remind myself, No one is coming.